A highly anticipated part of Forward 2012 will be the appearance and DC Debut of techno legend and visionary, Jeff Mills. His career spans 4 decades where he has journeyed through just about every aspect of DJing and producing. Known by some as the 'Wizard', Jeff was influential to many in the Detroit area as a radio DJ on The Electrifying Mojo" radio show on WJLB in the early 1980s where he played a wide variety of music including hip-hop, funk, electro, Chicago house, industrial and early techno. During the mid 80s as he continued to make a name for him self as a DJ at the Nectarine Ballroom, Mills began to produce his own sound and by the mid 1990s had become one of the pioneering forces in the techno genre.
Alongside former Parliament Bass player 'Mad' Mike Banks he would form one of the most influential labels in the industry to date: Underground Resistance. Eventually shifting focus away from UR to his own futuristic and abstract projects, Jeff would go on to recreate the soundtrack to the classic science fiction film 'Metropolis' premiering at France's Centre Pompidou in 2000: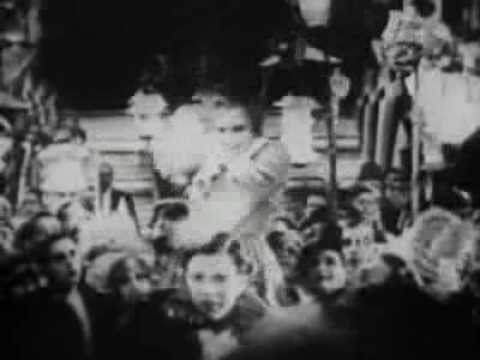 From there he would go on to produce a 3-turntable exhibition on full length DVD appropriately called 'Exhibitionist' in 2004: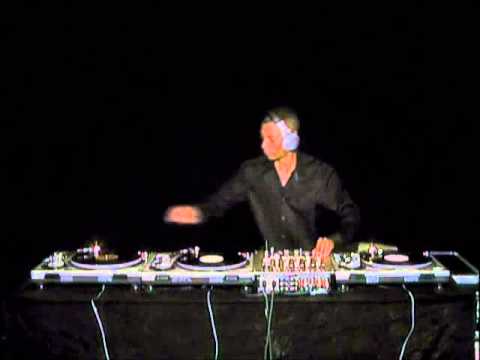 And later Mills would compile and perform yet another masterpiece titled 'Blue Potential' live with the Montpellier Philharmonic Orchestra in 2006: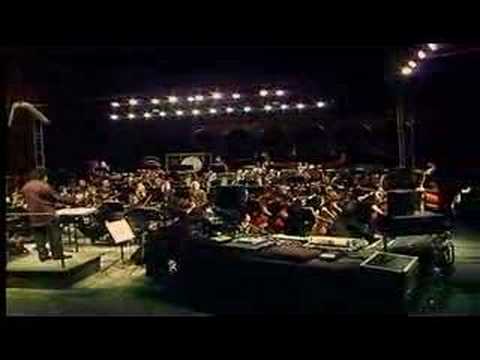 In addition to his many accolades, in 2007 he was named a Chevalier des Arts et des Lettres by the Ministry of Culture of France. Since then he has released an onslaught of timeless pieces, including 3 full lengths in 2011 and a most recent Album, 'The Messenger', on his own Axis label in early 2012.
Jeff, also known for his intellectual critique of art and modern society, was gracious enough to spend some time answering questions cultivated by our resident techno DJ Measax for us here at 88 and You – enjoy!
88: Jeff, it is an absolute honor to have you at our festival this year and we would like to thank you in advance for what we know will be a fantastic night.  With that said, could you give us [your fans] a preview of what your technical setup is like these days?
JM: Hello. The technical set up can vary depending on the concept. For this event, I've created a design that mainly utilizes lighting and video in a simple and minimal way. Using these effects sparingly for additional commentary of the sound and an overall strategic approach to light versus darkness.
88: A lot of DJs [and live acts] end up with a particular setup out of preference, but unlike many you have been known to experiment and challenge yourself over the years. What is it that typically draws you to a particular set of tools for a performance?
JM: Usually there is a concept and objective to the music I make, play as a artist/DJ, the video images and also what the stage and room looks like, so with this concept its easier to understand what types of set up it should require. For instance, my most recent album The Messenger is a fictional story about a relationship between humans and aliens that reside on the dark side of the Moon. For staging and production, the design encompasses a setting of the lunar surface. Large rock/boulder props (that all equipment like CD players, mixers and music are contained so not be visible to the audience, the large video backdrop of a image of the landscape of the Moon and other effects to give the impression that the stage is a 3 dimensional frame of the Moon's surface. We'll be doing this design on a few dates in Japan.
88: Does your prediction of the death of the human DJ still hold and does the decline of the vinyl turntable strengthen your opinion or has your opinion changed all together?
JM: That prediction is practically reality. Today, it's commonplace in Dance Music for the majority of DJs to depend on computer software to actually blend and mix their music together. In some cases, the music is even pre-mixed and the DJ just pretend to physically mix it. On the side with the listeners and audience, there doesn't seem to be any real concern about the DJs skill or ability to mix. From their perspective, as long as the music is blended perfectly (either by a computer or a person standing there), they're fine. It doesn't really matter. It is this reaction and indication that will set the course for the actual physical DJ to disappear. Perhaps not by choice, but by a greater need.
The first time I realized this was a few years ago when the volcano erupted in Iceland, volcanic ash was too high in the atmosphere and all flights from America to Europe were canceled. Air travel was too risky, so many parties in Europe and the US with international DJs were canceled/postponed. DJs on either side filled in to replace each other, etc. Technology could have played a great role in making a lot of interesting alternatives.
88: What do you think comes next for electronic music and techno from a producer's (artist's) perspective?
JM: Not from the next few generations of DJs and producers, but I can eventually see a much closer relationship and experience between the producer and listener. So far, music is and has only been the translation of what one is thinking and feeling. I believe that in the future, the listener will be able to experience exactly what the producer felt and thought when the music was made. Capturing the context and circumstances surrounding the creative gesture. When this happens, "listeners"(if this is still an appropriate term) will have the opportunity to peer into the producer's mind and make rational sense out of what the music sounds like, or what the painting looks like, etc.
88: It has been said that you used to let drum machines run wild for days at a time to capture variations in the machines in your absence. What factor is technology having in your production now, since there are those who argue computers aren't yet capable of capturing a true
machine soul?
JM: I'm not sure about this technique of using computers because I do not use them in my studio. When using older analogue machines, their imperfections (due to age) can give them a certain amount of instability. So, leaving a running sequence for 12 hours can sound quite different from the start. Also, the psychological aspect of hearing something running for hours and hours in quite challenging. Either you grow to love it or hate it.
88: Some might consider you a Renaissance man because you've worked on a variety of projects as an artist. Industrial architecture, space exploration and modern technology have undoubtedly had an influence on art. Would you mind elaborating on the depth of this influence? And
to what end do you believe art influences back [outward]?
JM: The lines between these art forms and techniques are very narrow. In most, the creative thought process is the same, so it is not difficult to transcend from sound to film, or sound to sculpture. I believe that once the producers vision and characteristic is formatted, its quite easy to expand upon the concept or idea. There is an enormous amount of space and allowance for a say, Techno producer to re-create an idea of track in another art form. In fact, its always been there. The only difficulty I see is that some producers might be reluctant to venture into something they aren't quite familiar with because it might not be accepted the same as their music.
88: In a 2004 interview, Hari Kunzru quoted you stating, we're on the verge, something's coming, something's coming, something's coming…" Based on the recent events, one could argue that it was a very mystifying prediction. Was this a prediction about music or something else and what exactly are you anticipating next?
JM: I believe what I was referring to wasn't so much about Music, but more about people in general. Music is simply the result of who and what we feel and believe. I still hold a strong belief that something is coming that will change the way we live and think towards each other. I think people have been ready for quite sometime, but the occurrences have not been profound enough. There really isn't anything mystifying about it. Our reality generally runs in slightly expanding cycles, ask any older person and they'll tell you almost exactly what will happen next because they've lived enough life to make the comparisons and calculations. In my vision, there will be War and recovery,  disasters and great advances. Societies will excel while others decline. Music has and will always document these changes. Even in the slightest way. The way we will digest music will be the result of our ability and circumstances.
88: You've talked about cycles before. Kondratiev waves or "super cycles" are characterized by 4 key phases- Irruption, frenzy, synergy (golden age), and maturity (saturation) with a turning point or "crash" in the middle where the two initial "instillation" phases enter the later two
"deployment" phases. If we were to look at electronic music this way, where would you argue we are now and why?
JM: For Electronic Music, I believe we are very much in transition from one point to another. It feels this way to me. It seems like producers are learning and calculating and at some point, will reveal an answer. I notice that younger producers are much more capable than ones of my generation, but what they lack are the convincing reasons for their actions because the bar for success changes too frequently. It was more stable in my generation. Then, we wanted to be Musicians and Electronic Music was a way to be that. It seems to me that most younger producers aren't convinced of their own work and of the possible substantial impacts it can have. This is just my opinion based on how I see producers practice their work.
88: The results of strict social norms and bad economic conditions can sometimes be found in speak-easy jazz clubs, dark back-alley discotheques, and late-night warehouse raves. What effect do you think the recent resurgence of social conservatism combined with economic struggle is having on music culture and is it a good or bad thing for techno?
JM: I think that this new economic and social awareness is interesting, but it has played havoc with the Music industry. The general notion that Music was too expensive was the recent death blow that practically crippled this industry. Not even mentioning file sharing sites, etc. The "Apple" idea that a music composition should be priced at .99 cents presented the general idea that music (even new music) is worth next to nothing. Now, it doesn't matter how much effort and time the producers put into the production, in the end, its compared to this low amount. The fall out of this pricing scale is probably something that most music journalists and media would not want to research and calculate, but I think people would be amazed of how many music related businesses were affected. Overall, I think its a bad thing.
88: Speaking of the economy, traveling is a subsequent necessity of most professional DJs. What impact do you foresee energy costs having on the profession?
JM: In my memory, dance music had always been somewhat protected from bad economies because it was always a reasonable form on entertainment. Pay the entrance price and dance all night.  Higher oil prices means higher flight costs as well as the cost of vinyl records. People are more sensitive to door and ticket prices. It can change from time to time, but it'll still be much cheaper than your rock concert, basketball game or now even at movie theatre.
88: Your music [production] seems to have its cycles as well, going from what one might consider simple or minimal, to more complex variations. What direction do you find yourself heading now and what impact is technology having on this?
JM: Thinking of the subject matter, the idea that Man will again be more frequently in Space and traveling to the Moon is guiding my most recent work. As the result of imagining ourselves in abnormal situations will naturally make us more self aware and sensitive to nature and ways on how we can exist in it. I'm intent on connecting my work to the progression of humanity. Even in the slightest way, there must be some reason and relationship. Dancing to music may not always be the main objective and could arrive back at suggestive state, like early in its creation.
88: Outside of music are there any trends that have recently inspired you?
JM: Commercial space travel. The current advancements of robotics. Holography.
88: Are there any books, movies, etc. you might suggest for those of us looking for new sources of inspiration or expanded knowledge?
JM: The book entitled "Full Moon" – Michael Light.