SATURDAY:
Saturday kicked off with a great Ableton workshop from none other than Ableton certified instructor Noah Pred. Shortly there after, preparations began for the night.
The Dig at TNT
For many avid followers of house music in the city, TNT is the pure article. A dark vacuous room with an altar like dj booth recently renovated into an all wood pulpit. From this far from secular house setting one of DC's major house talents Solomon Sanchez warmed up the night. From conversations in the nights prior to this gig you could tell Solomon was a man on a mission. He delivered a flawless opening set filled with highlights for heads like "Keep Building" by Reagenz and Fred P. This song dropped late in 2009 and features a patient build perfect for the DJ with an ear to build tension towards a headliner.
After 90 minutes of perfect mixing, Trus'Me took the decks to begin the party. He began with almost strictly vinyl stompers settling in to tracks filled with raunchy vocals and driving beats. Singing along with near every verse, Trus'Me reached his element after 45 minutes as the crowd began to anticipate the main headliner to come. As the anticipation grew Trus'Me spun the crowd into a frenzy with a opportunistic drop of Precious System's "The Voice From Planet Love".
By now much of the crowd began to notice the promoters lining the back of the dj booth as if to indicate the headliner was about to arrive. Even Trus'Me spun his head several times to look at the booth suddenly filled with people.
As Theo Parrish entered an energy fell over the room unlike any yet to grace the TNT room. Three women lined the back of the booth to assist him and more likely to lug the 90 pounds of vinyl Mr. Parrish brought with him. Hoards of applause greeted Theo as he began his set, face glistening with his brash confidence gleaming from his Sound Signature Sounds shirt. His first track a likely cut from the label his sets furrow the brow of even the most learned of dance music scholar. This evening was no different. Even the most identifiable tracks like Henrik Schwarz's take on Omar and Stevie Wonder's Feelin' You.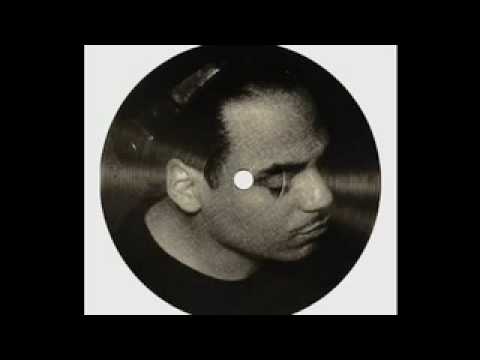 But even this track seemed laden with flourishes and little pieces of Theo's brilliance. None of this knowledge would serve any purpose as Theo absolutely destroyed. Almost everyone within 20 feet of the dj booth was drenched in sweat by 30 minutes into his set. Even more so Theo's head really began to bob and weave as the set progressed from 80s dance to tech house to techno finally giving up just after the 75 minute mark. By 90 minutes Theo had switched from what sounded like dubstep to hip hop and pure soul. As the dazed crowd gently swayed Theo played tracks by crooners as the night went on. By 4 am Theo had restored much of his energy and was ready to get back into full swing. Unfortunately the proprietors decided the lights needed to be flickered to remind him when to stop. It would take no less than 4 such reminders before Theo relented.
In terms of the spirit branding of The Dig parties, that Saturday will serve as certainly a signature night. Namely because the Dig always brings the deepest and rawest House Musicians to play in one of the city's best venues. For the next time Jesse Saunders will play alongside locals and we can only say it will be challenged to live up to Theo, Trus'Me and Solomon. Nonetheless as a party it certainly brings fresh raw energy to the scene and scores of deep soulful talent hitting a consistently high benchmark.
It was dark, dank, sweaty and thick…so is this short vid: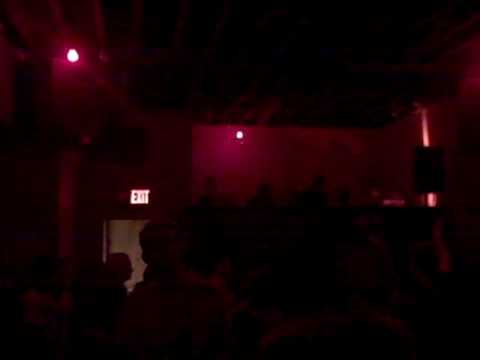 More pics – HERE Courtesy of Sergiu Odainic
A few technical difficulties, due to the bass – but Trus'Me powered through and as always deliverd – here's the Mix!